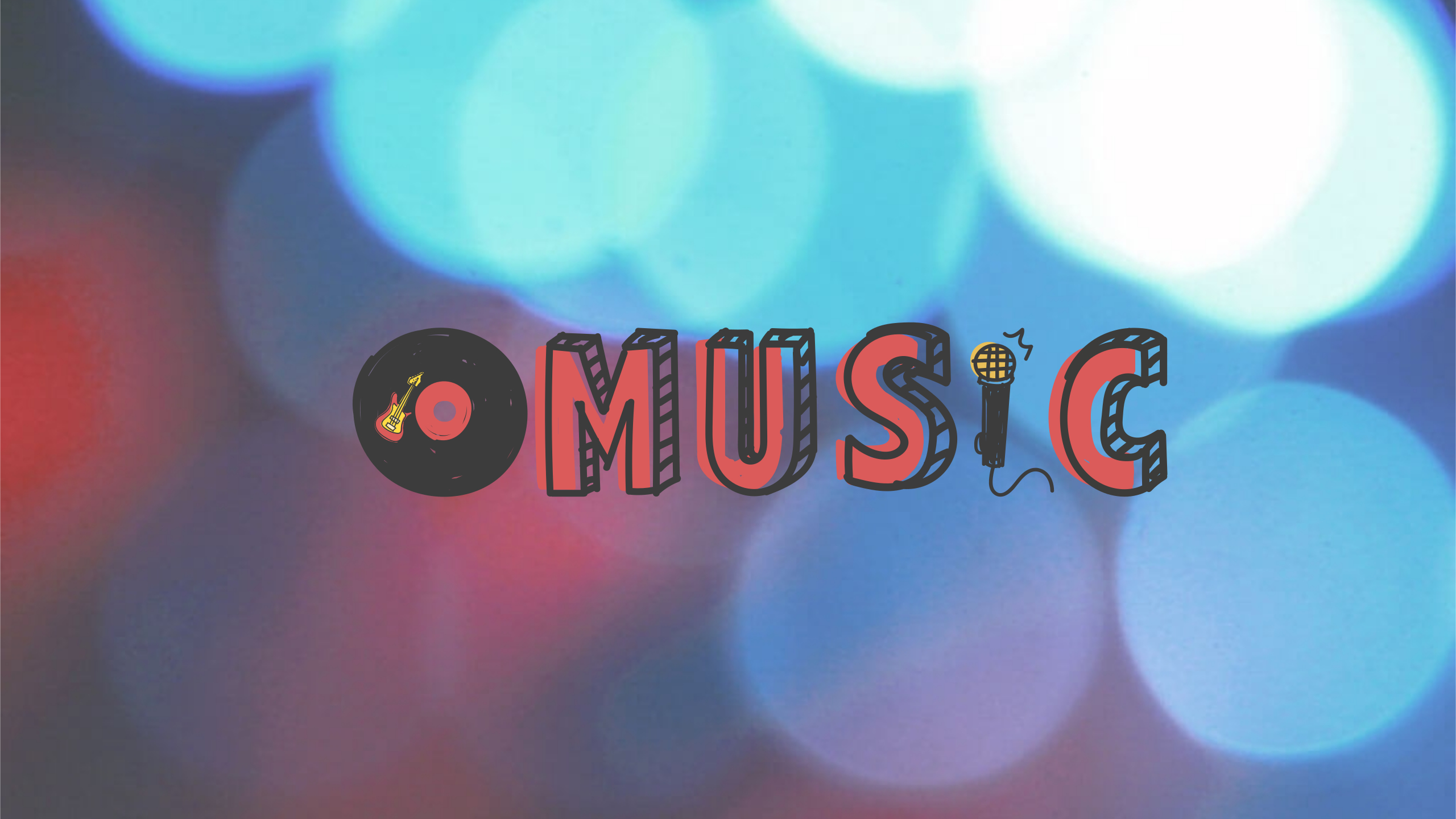 Guitar is cool. I reckon from my childhood when seeing someone play guitar in movies inspired a sense of great appreciation for the character playing it. Remember Hrithik from the movie Kaho na pyaar hai. I always wondered how does one play this instrument.

I loved listening to songs. Sonu Nigam, KK, Kunal Ganjawala, and Neeraj Sridhar (Wo chali wo chali, remember this song?) were a few singers who kept me hooked to my CD player. I used to even remember the tough lyrics of a few Punjabi songs - Kunal Ganjawala's Channa ve ghar aa jaa ve. And then, the next day sing the song with classmates during the recess.

My mother had this talent of identifying a singer by just listening to the singer's voice. And at that point of time, this was a huge talent for me. I was in awe of this talent of my mother's. I would play a song in the TV room and run to mother in the kitchen and ask her who was the singer. I don't remember even a single time when she flunked my tests.

So, today when I look back I realize music was something I really enjoyed. Sadly, I was not aware of this then. The idea of music was alien to me. I had never looked at it the way I look at it today.

The closest I could get to music was singing while taking the shower. And that too when father was not around. Singing in front of elders was considered rude. I don't know the reason. Even today, I don't sing in front of my father. Mum is cool. I used to listen and enjoy songs a lot. Many a times while solving the Mathematics problems on simultaneous equations or finding the area of hexagon. Music soothed me. Solving Mathematical problems while listening to music was heaven for the child in me. The best time of the day.

Days passed and the adolescent me got involved in other important responsibilities like attending classes, solving Irodov, DPPs (Daily Practice Problems), preparing for JEE. I was not at home now. I had shifted to Kota far far away from home. Now I was a fan of Atif songs. Dooorie, Pehli nazar mein were few of the songs to whose tune I used to solve DPPs - finding the maximum range of a projectile or identifying the equation of a plane satisfying a few constraints, or finding the entropy of a system.

Life used to start with breakfast at TTS (Tina Tea Stall) in Vigyan Nagar, attend the classes at Gaurav Tower, have a masala pattiz (a type of quick snacks) while returning from the class and end with solving the DPPs for that day. This was the routine. Kota has been the learning years of my life. I have learnt so much about life, responsibilities, and people from my stay at Kota. Life had only one aim - Crack the IIT JEE exam.

In the year of 2009 I got admitted to IIT Kharagpur, Maths and Computing. Mathematics was always with me. Place changed, people changed. The world here was different. People were different. The first year passed in getting acquainted to the place. We were masters of our world. Proxy, bhaat (talk to your friends on the least important topics for hours), mid-sem exams, and most importantly peace had become part of my life.

In the second year, there was an audition happening for the music club in the hostel. I was naive to think that I sing pretty decent. So, I too went for audition. I failed miserably. There were candidates far better than me. I came back from the audition, talked to my friends, headed to the canteen for tea and the audition chapter was closed.

It was in the winter of year 2013 when my brother, Mukesh had a winter break and he had asked me to recommend what he could do for a month? Without much thought, I suggested him to get a guitar. And he did. My parents tried to intervene saying his studies would get affected. Parents, I tell you, they care a lot about your future. I convinced my mother to get him the guitar or I will buy him one from my stipend. And they agreed.

Mukesh tried his hands on learning guitar for a month. Joined a tutor. But he didn't enjoy it much. Guitar is not everyone's cup of tea. He was more into photography. So later, I got him a DSLR. He has got his repository of clicked photos on Flickr. You can check out his photos at Mukesh Barnwal Flickr.

My other brother, Mitesh had a knack for music. He used to hum songs a lot. The best one I reckon him singing is the song - Kaho na pyaar hai. Now, the guitar belonged to Mitesh. He took it to his college in Jalpaiguri. He joined a teacher there. And slowly he picked up the tabs, the chords. He even auditioned for the music club in his college and got selected.

Within no time he started singing song while playing guitar. I still remember how amazed I was when I had first listened to his recorded audio on Whatsapp. I was proud of my brother. I was elated that he had learnt something that a lot of people would love to but failed to invest the time it needs to learn the guitar. You can listen to some of his songs at Mitesh Barnwal Youtube.

In June 2014, after completing my 20 days trip in Uttarakhand and Chandigarh, I was at home for another 20 days waiting to join Walmart Labs, my first job. I had no idea what to do for these 20 days.

It was one fine morning, Mitesh was practicing on his guitar that I sat next to him and saw him playing the guitar. I asked him, if I could try my hands on the instrument. He agreed. I asked him to teach me something. He smiled. Nevertheless, he explained me a few things- what the strings are named, what each part of the guitar is called and a few other details.

I further enquired about the effective way to learn the guitar. He had a few downloaded tutorials on learning to play guitar. During those few days, I did a few of those tutorials. My guitar sounded pathetic. The sound was not something one would call music. My brother explained, it takes time before you create something soothing. I used to listen to whatever he would say. I have a huge respect for a person who has learnt something from scratch. It shows that the person really enjoys it and has taken the pain to go through the learning curve.

I continued practicing the guitar for those 20 days. Sometimes my mother would enter the room and would ask with a smirk on her face - You too want to learn the guitar, son? Ohh then we would have two guitars!. My mother hates anything that takes up space in the room. She always had a dislike for guitar as well, because of the space issue. Not so much though, once she got impressed by my brother's performance on guitar.

Post those 20 days, I landed in Bangalore to join the corporate world. Here too, I had a friend who used to play the guitar. I started using his guitar. After a month, I got the first salary credited in my account. The next day me and my friend, Dipu headed to Furtados, a music shop in Koramangala to get the guitar. I got an Epiphone brand guitar.

I started taking classes at justinguitar.com. This site is the best online resource available for a beginner. After a few months, I realized I needed a tutor for better learning curve. And it has been since then that I have been playing guitar.

The one thing I used to crave for after work in office was to sit down and practice the tabs and chords on the guitar. I have been playing this instrument for the last 2.5 years now.

I am in love with guitar. When I am happy I like to play guitar, when I am tensed I like to play the scales, when I am stressed I like to play something rock. If not never, it is very rare when I don't feel like playing guitar. I hope I continue playing with the same rigor in the coming years and the love for this beauty never abates.

I hope you enjoyed reading this. I will write more on guitar and music in the coming few days.